VUB trains experts in cycling management
Second edition of Expert Class in Cycling Management kicks off
Brussels, 12 January 2023 – Vrije Universiteit Brussel has launched the second edition of its Expert Class in Cycling Management. Consisting of 12 seminars and a multi-day study tour, the university-supported course is the only one of its kind in the Low Countries and aims to further professionalise the cycling industry.
The programme gives participants the opportunity to upskill or retrain to become experts in cycling management. Through the seminars, students will explore contemporary cycling from a range of business angles. These include the legal framework of racing, cycling management, cycling economics, entrepreneurship, marketing, project management and artificial intelligence in relation to racing.
There is also an exclusive case study on the Brussels Universities Cyclocross, VUB's contribution to the X2O Badkamers Trophy. This year, the fifth edition of the VUB and ULB campus cyclocross contest will take place on 19 February.
In June, participants will go on an optional three-day study trip to Switzerland to visit the Union Cycliste Internationale and the International Olympic Committee. Alumni of the programme also offer unique guest lectures and networking opportunities.
Hosted by VUB's Faculty of Physical Education and Kinesitherapy and Sportcareers, the Expert Class in Cycling Management is open to 14 participants, beginning on 12 January. On completion of the course, participants will receive a certificate.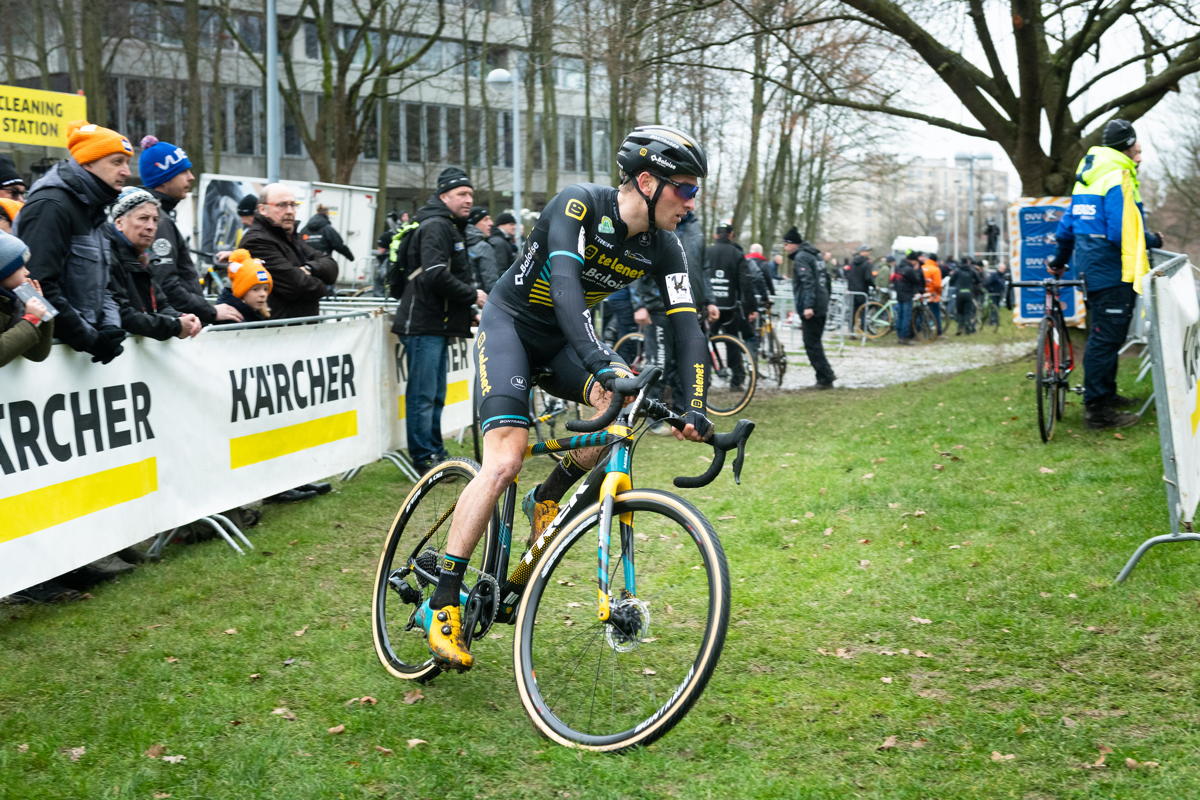 ---
About the seminars
Where: Frame21, Corporate Village Diegem, Da Vincilaan 2, 1935 Zaventem

When: 12 seminars, running from January to June 2023, every Thursday from 14.00 to 21.00. The series begins on 12 January and continues on 26 January, 9 and 23 February, 9 and 23 March, 27 April, 11 May, and 1, 15 and 29 June. A study trip will take place in June (date to be confirmed).
Who: Anyone interested in cycling. Places are limited. If you are interested in participating, please send your CV and motivation letter to

[email protected]

.
---
Contact
The programme director is Jos Verschueren of VUB. He is working with Tom Daniels, coordinator of the Expert Class, director of Sportcareers and PG SPORT alumnus. The event element of the course is coordinated by Laura Lietaert, PG SPORT alumna.
Jos Verschueren: 0477 39 12 32

Tom Daniels: 0499 22 16 58

Laura Lietaert: 0493 77 54 18

Nathalie Vlaemynck Woordvoerder en algemeen perscontact