VUB charging technology to make electric driving more pleasant and efficient
Anyone who sets off on holiday in their electric car needs to carefully plan their journey to avoid getting stranded without power along the way. Researchers at EPOWERS, a research group that works at the VUB MOBI research centre, have developed a technology that significantly extends the range of electric vehicles up to 1,000 km with a limited number of recharges. They have also worked on charging infrastructure, meaning that charging sessions take no longer than 10 minutes.
"The range is in line with smart mobility and the transport of tomorrow, and with the vision of Mobility as a Service (MaaS) tailored to the needs of future customers who want to travel long distances with electric vehicles," says EPOWERS team leader and VUB professor Omar Hegazy. "An efficient infrastructure for fast charging, with smart management, plays a crucial role in fulfilling the needs of drivers of electric vehicles, as it enables an autonomy of 1,000 km with no more than two recharges. Our research group is conducting pioneering research on this topic."
For these developments, EPOWERS worked closely with several major players in the automobile industry. "We work on advanced designs and developments in the field of power electronics and drivetrains," says prof. Hegazy. "We also developed smart green energy solutions with intelligent control systems for the mobility and freight transport of tomorrow. We have new charging infrastructure concepts that have capacities of 350 kW or more, by working with advanced and emerging technologies based on wide bandgap materials, such as SiC and GaN. Our charging technology works with a voltage of 800 volts, allowing us to quickly recharge the battery of an electric vehicle. The batteries are charged with a higher efficiency – up to 98% – an improvement of around 4% compared to conventional infrastructure, which results in considerable energy savings each year. What's more, thanks to our smart charging management tool, we can considerably reduce the costs and the stress on the electricity grid during the charging process."
The EPOWERS technology can be applied to vehicle fleets and the charging network on a wide scale in the near future, which will make travelling by an electric car easier, more pleasant and potentially cheaper. It also represents an important step forward for the transport sector, where an increasing number of truck manufacturers are adopting electric drivetrains. The transport sector itself mostly had a wait-and-see attitude so far because of the uncertainty in the logistics chain, the potential time loss at charging points and too frequent stops on international routes.
More information
Omar Hegazy, VUB-EPOWERS
+32 488 81 99 54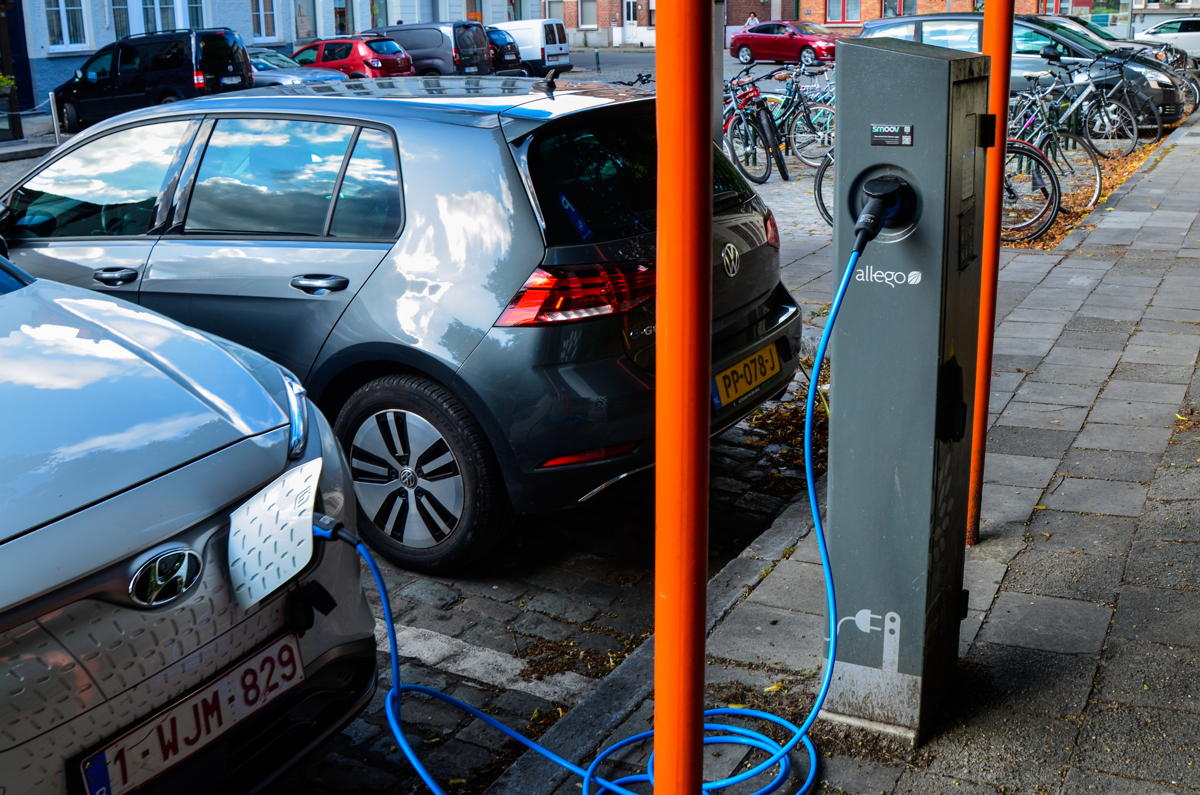 ---
Frans Steenhoudt Perscontact wetenschap en onderzoek