EUTOPIA Announces the Appointment of Mattia Bellotti as New Secretary-General
VUB is part of EUTOPIA
Tuesday 27 February 2023 - The EUTOPIA European Alliance is pleased to announce the appointment of Mattia Bellotti as its new Secretary-General, effective March 1st, 2023. As the alliance's coordinator, Bellotti will lead EUTOPIA's efforts to promote closer cooperation and integration among its partner universities and support their joint work in ten countries. Bellotti brings a wealth of experience and knowledge in European affairs and will ensure that EUTOPIA remains at the forefront of shaping the future of the European Universities Initiative, working closely with the ten member universities, the European Commission and other key stakeholders to address the European Universities Initiative's most pressing challenges.
"We are delighted to welcome Mattia Bellotti to EUTOPIA European Alliance as our new Secretary-General," said Tiziana Lipiello, EUTOPIA European Alliance Chair and the Ca' Foscari University of Venice's Rector. "With his experience and deep understanding of the European Higher Education area, we are confident he will provide the leadership and vision needed to help EUTOPIA meet its goals."
Bellotti's appointment comes as the organization continues to work towards achieving more significant integration among its partners during the new phase, defined by the project EUTOPIA MORE (2022-2026). In his new role, Bellotti will be essential in driving this effort forward and confirming that EUTOPIA remains an influential voice for the European Commission and on the global stage.
"I am honoured and delighted to join EUTOPIA European University Alliance as its new Secretary-General" said Bellotti. " I am very excited for the journey ahead, and I am looking forward to connecting with the teams working at each partner university. In this ambitious alliance, collaboration will be a key focus in our aim to shape a bright future for EUTOPIA".
With Bellotti's appointment, EUTOPIA European Alliance is well-positioned to continue its efforts to promote greater cooperation among its members and to lead the way in shaping an original model for the future European University.
About Mattia Bellotti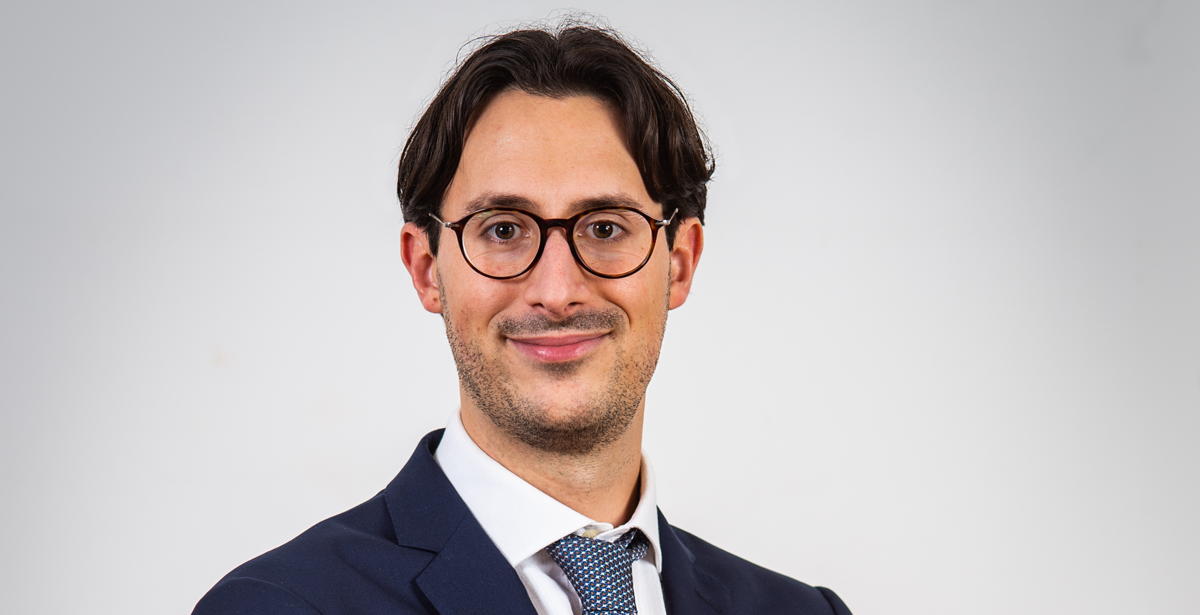 Mattia Bellotti is a European enthusiast and accomplished professional with a diverse engineering, research, and higher education background. He holds Bachelor's and Master's degrees from Politecnico di Milano, Italy, and a PhD in Engineering Science from KU Leuven, Belgium.
Bellotti began his career as a researcher at KU Leuven, where he conducted cutting-edge research in the field of Manufacturing Engineering as part of two EU-funded projects. He later joined EIT Digital, one of the Knowledge and Innovation Communities of the European Institute of Innovation and Technology (EIT). At EIT Digital, Bellotti coordinated the EIT Digital Doctoral School and contributed to several pan-European higher education programmes, including the EIT Digital Master School and HEI Initiative: Innovation Capacity Building for Higher Education.
Bellotti's work at EIT Digital also included coordinating the operations of the EIT Digital Entrepreneurial Academy and the participation of the Academy in relevant Education and Innovation programmes from the European Commission, such as the Digital Europe Programme. Through these, Bellotti helped to foster innovation and entrepreneurship across Europe and build the capacity of higher education institutions to meet the challenges of the digital age.
Bellotti has lived in various European countries, including Ostrava in the Czech Republic and London in the United Kingdom. He currently resides in Brussels, Belgium.
About EUTOPIA
EUTOPIA European University Alliance brings together ten European universities aiming to become, by 2030, an open, multicultural, confederated operation of connected campuses. EUTOPIA is among the 20 projects twice awarded funding by the European Commission (2019 & 2022) to create a deeper level of cooperation between universities.
EUTOPIA stands for: Academic freedom in search of truth; Excellence as a purpose of our teaching, research and innovation models; Sustainable, responsible and ethical attitudes towards the planet; Cooperation and openness.
EUTOPIA means 300,000 students, 45,500 staff, 23,700 academics, 874 research units and 139 faculties in ten European countries.
EUTOPIA: 10 European universities ...
Babeș-Bolyai University, Cluj-Napoca, Romania

Vrije Universiteit Brussel, Belgium

Ca'Foscari University of Venice, Italy

CY Cergy Paris Université, France

Technische Universität Dresden, Germany

University of Gothenburg, Sweden

University of Ljubljana, Slovenia

NOVA University Lisbon, Portugal

Pompeu Fabra University-Barcelona, Spain

The University of Warwick, United Kingdom

​… and 4 Global Partners
Monash University, Australia

International University of Rabat, Morocco

Stellenbosch University, South Africa

Kyungpook National University, South Korea
Sicco Wittermans Redacteur externe communicatie en nieuws